Thank You!
Firstly, we would like to thank the users of Magic Tax who have made a donation to date.
We also need to share some important news with you, so please read to the end of this post – as it affects ALL users of Magic Tax.
IMPORTANT!! This news affects ALL Magic Tax users.
Fundraising
Magic Tax has been raising funds for charity since the launch of MTD for VAT in 2019 – and to date has helped the KFA Connect team raise £5,500 for Marie Curie.
Originally developed simply as a fundraising exercise – the KFA Connect team aimed to help businesses bridge the gap between HMRC's systems and their own business processes – and raise as much money as possible.
Over the last two years, the Magic Tax solution has helped over 700 businesses and 100 Accountants (Agents) to file their VAT submissions and comply with
HMRC's MTD for VAT legislation.
HMRC & Covid-19
There have been a number of changes to HMRC's regulations since Magic Tax was first launched, some of which are due to the Government's reaction to the Covid-19 pandemic, and some are s a result of HMRC's continued efforts to steer all businesses towards keeping full digital records.
Then in April 2021, the regulations regarding copy/paste were tightened, so now transactional records must be kept and vat submissions compiled using a 'digital link'. This forced the removal of the 'Standard Box Format' template, which many Magic Tax users were finding easy to use but relied on the copy & paste method.
The implications of the above as well as the recent announcement that Making Tax Digital will be extended to all VAT registered businesses from April 2022 even if their turnover is under the £85,000 threshold has led the KFA Connect team to make a decision on the future of Magic Tax.
HMRC have also said that they have no immediate plans to discontinue the use of bridging software, where we had initially thought it might have had a shorter shelf life.
KFA Connect
It has been well publicised that businesses in the IT sector have been busier than ever helping their customers to keep up with the growing requirement for slick and seamless online trading and fully integrated systems. With businesses having to adapt to many of their team working from home over the last 18 months it has become more important than ever to have joined up systems and reduce manual effort and duplication of effort – and this is keeping us very busy.
Supporting over 800 users on an ongoing basis has become a huge task for our team – we have been victims of the solution's success really and we realise this would become an issue for our team as the number of users continues to grow.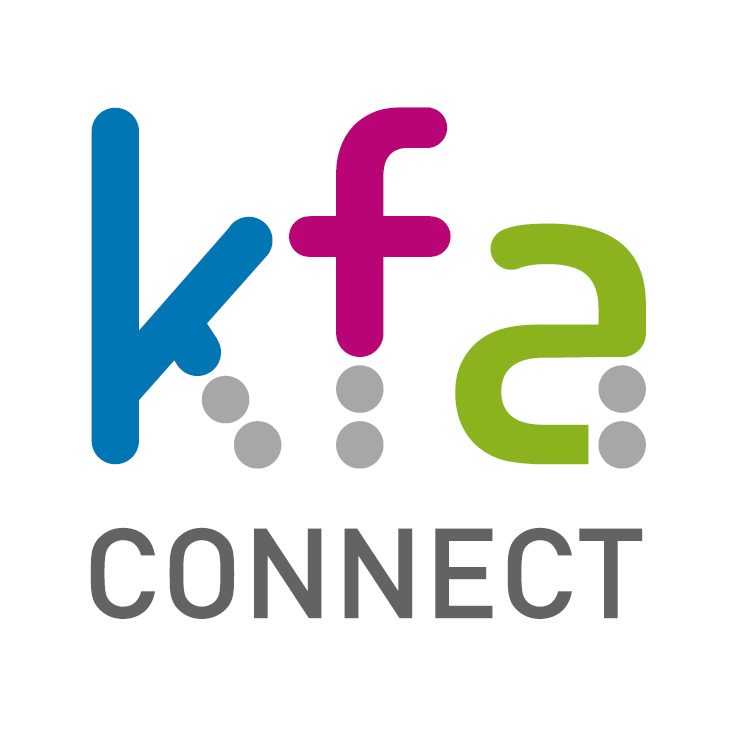 Magic Tax Decommissioning
The KFA Connect team have therefore made the decision to decommission the Magic Tax solution and service this December.
The last date that you will be able to use the solution to submit a VAT return will be on Tuesday, 7th December 2021.
Users, filing for the following obligation periods should make note of when they will need to make the move to a new solution, (and should bear in mind the requirement for digital record keeping necessary to compile a VAT return):
| | |
| --- | --- |
| OBLIGATION PERIOD | LAST DATE POSSIBLE TO FILE USING MAGIC TAX |
| May, Jun, Jul 2021 | DEADLINE PASSED |
| Jun, Jul, Aug 2021 | 07/10/2021 |
| Jul, Aug, Sept 2021 | 07/11/2021 |
| Aug, Sept, Oct 2021 | 07/12/2021 |
| Sept, Oct, Nov 2021 | 07/12/2021 |
The deadline for submitting the return online and paying HMRC are usually the same – 1 calendar month and 7 days after the end of an accounting period. You need to allow time for the payment to reach HMRC's account. The deadlines are different if you use the VAT Annual Accounting Scheme
After 07/12/2021 the solution will be available for you to log in and view your vat filing history (for a period of 6 years), but will no longer be available for use to make a submission.
What Next?
KFA Connect are not in a position to make official recommendations, however, you could take a look at the following accountancy solutions that are MTD for VAT compliant, such as;
Or speak to your accountant for advice.
Unfortunately, the KFA Connect team cannot discuss this news over the telephone individually with each user, but we want to let you know that we appreciate the support you have shown for Magic Tax and more importantly, Marie Curie.
We will continue to support users with technical issues until 07/12/2021 via the online support portal.
If you require assistance with using Magic Tax, please sign up for a support account and raise a support ticket here – clearly stating the issue you are having including as much information as possible.
Make a Donation
The Magic Tax Just Giving page remains open for donations to Marie Curie and we would like to encourage everyone who has found the Magic Tax solution useful over the last three years to please donate.
Our suggested donation of £20.00 for each vat submission will help fund a Marie Curie Nurse for an hour.
Using a Legacy System?
Companies who are using legacy systems that are not compatible with MTD for VAT, are welcome to get in touch with us to discuss a bespoke and more permanent solution for their business.
KFA Connect have been trading successfully for over 30 years; are experts at developing bespoke software solutions, integrating disparate systems, eCommerce Development & Integration and have also developed a Barcode Scanning solution, ScanB1 to streamline the pick/pack process for SAP B1 users.
---
Thank you again for your support.
Looking for More Information?
If you are interested to learn more about the other services we offer, get in touch today and we will be happy to talk about how we might be able to help.
---
If you need help with the functionality of Magic Tax, please raise a support ticket here.
One of the team will be happy to help if you are experiencing an issue with the solution (but we are not accountants so can't help give tax advice).
Read more information about any HMRC planned system downtime at HMRC here.
If HMRC's system is down, the Magic Tax solution will be too, as our solution relies on their system being operational.
Interested in finding out more about KFA Connect?
Find out more about systems integration, bespoke software development, eCommerce Development & Integration, Business Process Automation and more…
---
Thank you!!
KFA Connect have not made a profit from the development of Magic Tax and are happy to have supported the charity over the last two years.
Help us reach the £6,000 by making a donation for the FREE service today.
The Magic Tax Team