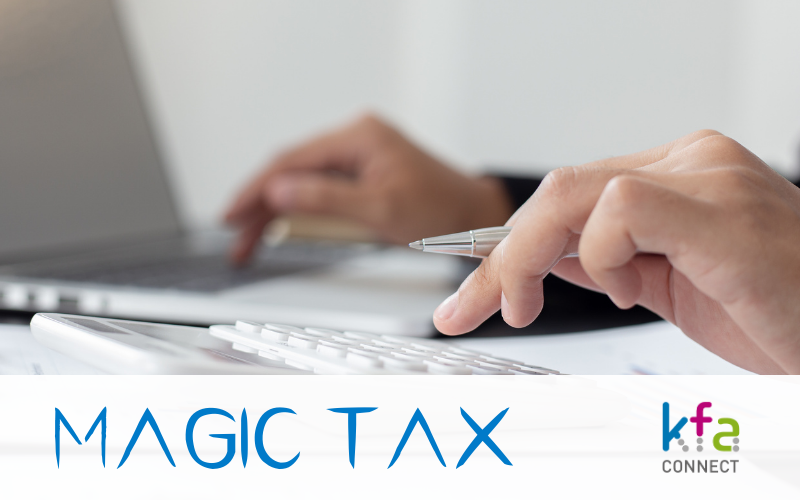 Register Now for the Next Demo of Magic Tax
Making Tax Digital, Made Easy – for Keyloop Users.
Magic Tax is bridging software, designed to "bridge the gap" between your data (extracted from Keyloop) and HMRC's Making Tax Digital (MTD) VAT system.
It has been specifically developed to ingest the VAT Summary file in the exact format as extracted from the Keyloop (CDK, Kerridge) Drive, (Autoline, Rev8) Dealer Management System (DMS) system to calculate your VAT return.
Magic Tax does the rest!
Join us for our next demo of Magic Tax (Teams webinar) on:
Wednesday, 12th April 2023
at: 11:00 am
This a great opportunity to see the Magic Tax solution in action and ask the team any questions. Registration to join the webinar (duration approx 1 hour) is required and there will be an opportunity to ask questions at the end of the demo.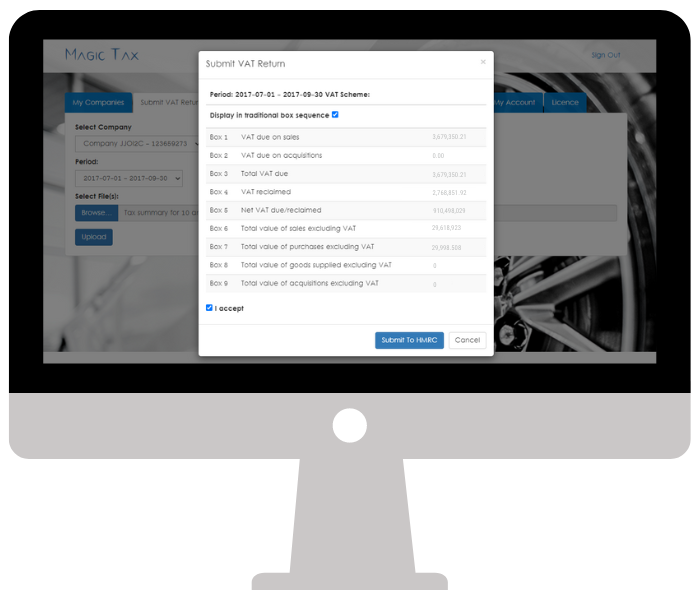 How does it work?
The solution uses an API (application programming interface) to interact with HMRC's system (but does not connect to the Keyloop system in any way).
Magic Tax interacts with HMRC's Government Gateway, providing you with the digital link required to file your VAT returns quickly and easily – and view your filing history from one user-friendly dashboard.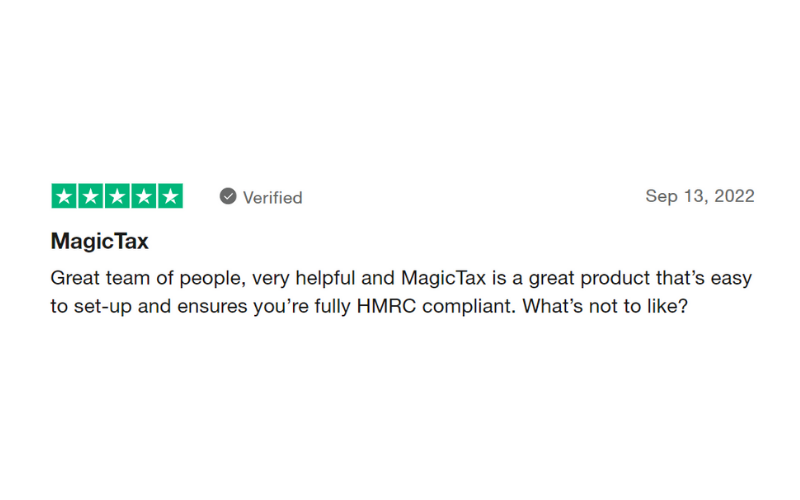 HMRC Recognised
The solution is HMRC-recognised and compliant with the HMRC regulations regarding digital record-keeping, digital links, and the no copy/paste rule.
Since all manual adjustments, such as Fuel-Scale charges and the movement of deposits are made within the Keyloop (CDK) system before the VAT Summary file is extracted, Magic Tax fully complies with the digital record-keeping regulations and enables companies to provide proof of all transactions from within the Keyloop solution should it be necessary during an audit.
No requirement for manual manipulation of spreadsheets or re-keying of data = no room for error!
Compatible with Keyloop (formerly CDK/Kerridge) Drive & Autoline DMS (formerly Rev8/Revision8)
The Keyloop DMS solution is still affectionately referred to by their users as 'CDK', 'Kerridge', and 'Keyloop'. The DMS solution has also been called Rev8 (Revision8), Autoline, and more recently Drive.
Magic Tax is compatible with all versions of this software and the VAT Summary files that can be exported from them.
It will even allow files with varying formats to be uploaded and merged into one submission.
Magic Tax requires the Tax Groups and Tax Codes to be entered (to match your Keyloop environment) as part of the setup process. By adding the Tax Groups and Tax Codes you wish to be included in boxes 6 & 7 of your vat return the first time you use the solution – you are ensuring Magic Tax knows where to look for the relevant data.
Then simply upload the VAT Summary file/s to Magic Tax, the solution will calculate your 9-box data, give you the opportunity to check you are happy with the calculation, and allow the submission to be made to HMRC… simple!
The Magic Tax dashboard also displays company liabilities, obligations, payments, and filing history, all from within the Magic Tax dashboard.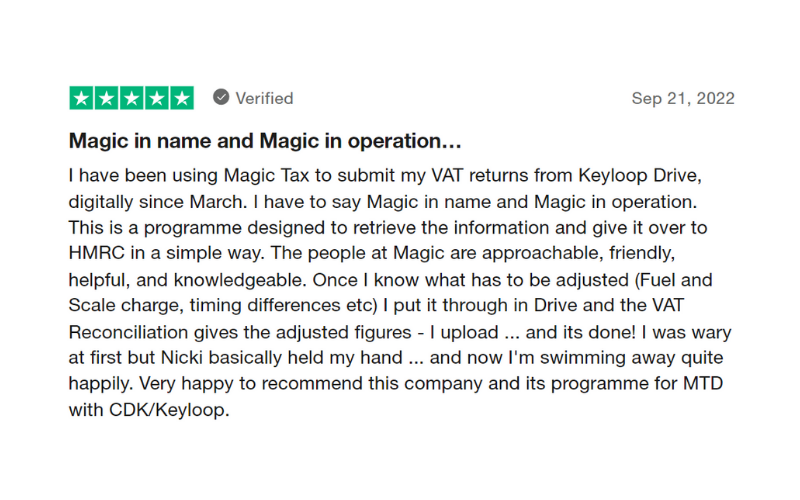 Quick & Easy to use
Registering with Magic Tax is quick and easy. Then simply configure your Tax Groups and Tax Codes to match your Keyloop setup, upload your VAT Summary Report/s extracted from Keyloop and Magic Tax will do the rest!
Free Trial
Keyloop users can sign up for a 3-month *FREE Trial of Magic Tax – allowing them to file one VAT submission to HMRC.
Looking for more information?
If you'd like to know more, you can use the button below to:
The Magic Tax team are ready and willing to help with any issues.
If you need help with the functionality of Magic Tax, please get in touch with our Support team here – giving us lots of detail.
Read more information about HMRC's planned system downtime here.
If HMRC's system is down, the Magic Tax solution will be too, as our solution relies on their system being operational.
Interested in KFA Connect?
Find out more about systems integration, bespoke software development, eCommerce Development & Integration, Business Process Automation and more…
*FREE Trial ends after 3 months or when you have made a VAT submission – whichever comes first.
---